MARTHA'S VINEYARD REAL ESTATE
Beautiful Martha's Vineyard - whether its Edgartown, Chilmark, Aquinnah, West Tisbury, Oak Bluffs or Vineyard Haven, has long been a major summer resort. Its endless beaches, scenic harbors, great fishing, miles of hiking trails, numerous yacht clubs, top notch schools and fine dining restaurants offer year-round and summer residents the perfect setting to match one's life style in a premium market. The island has long been a magical place for those looking to escape the pace and stress of the mainland, while being just a few miles offshore - accessible by a short ferry ride or by plane in less than 20-minutes from Logan, or 45-minutes from New York.
Now is a great time to buy or sell homes or property on Martha's Vineyard. Not only are prices rising but good values can still be found. As a REALTOR®, I know interest rates are at historic lows and property taxes are less than half of what you'll find in other resort communities. The extraordinary desirability of the island was highlighted in Baron's (3/2/13 issue) which picked Martha's Vineyard as one of the top 20 best places in America for 2nd homes.
Contact me if you have questions about purchasing or selling real estate on Martha's Vineyard. I'm a local expert that's globally connected to over 90,000 RE/MAX agents and through them to buyers in 93 countries. Plus, my 25 years negotiating experience and knowledge as a REALTOR® is backed up by all the resources of the RE/MAX group; we sell more homes over $1 mil. than all the competition. But my client's say it best when they recommend me so please click on About for more details.
Using this web site, you will be able to view homes for sale in Edgartown or in other popular towns across the island by clicking on the towns or map below. As a buyer's agent I know what drives the property values in each area and, just as important, what is not yet on the market but coming soon and, what is off the market temporarily. While looking for your new home I will guide you through the process as well as assist you with developing a purchase offer and handling the negotiations. With these resources and knowledge I will help you buy your dream home on the best possible terms.
When selling your home, I will help you get the optimum price for your property in the shortest amount of time. To do this I use all the traditional REALTOR® techniques plus embrace the latest technology.
Perry Patterson
REALTOR®
RE/MAX On Island
Cell: 973-789-1264
Office: 508-696-3704
A portion of every sales commission is donated to:
Featherstone Center for the Arts 
on Martha's Vineyard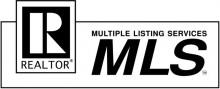 Sample Videos of Properties on Martha's Vineyard
---
Discover all kinds of beautiful properties that are available in Martha's Vineyard. Watch to get a look at the amazing possibilities in the area.
Oak Bluffs Water Front Properties Aerial Video
---
In this video, experience a quick tour of the waterfront properties in Oak Bluffs, one of the most charming resort communities in New England.

Edgartown Water Front & Water View Homes Video
---
Edgartown is home to more than 1,000 water front and water view homes along 25 miles of water front. In this short video, we'll take a quick 4-minute tour of the many recently sold and currently for sale properties starting with those facing Edgartown inner harbor and Katama Bay. Then we'll move out to Katama along South Beach and Atlantic Drive facing the Atlantic. And, lastly, we'll see water front properties in Chappaquiddick island on the harbor side.
"On behalf of John Stobart and myself, we would like to thank you Perry for your commitment and professionalism throughout the process of listing and selling the property on 31 No Summer Street in Edgartown. You made the process a painless and even enjoyable experience. The advertising and promoting of the building was first class […]